Another reason to be thankful to Russia?

The writers in The Independent, The EU Observer, and many others have agreed on a new story.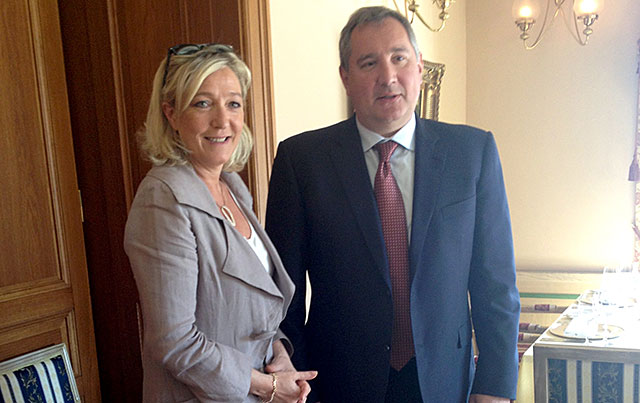 Marine Le Pen and Dmitry Rogozin

Putin is conquering Europe by funding anti-EU or far right or populist parties – the descriptions slightly differ in various articles. Most importantly, Le Pen's "Front National" in France received a EUR 9 million loan from a small Moscow bank, The First Czech-Russian Bank. (I would say that the word "Czech" appears in the name in order to beautify the name. It's the second best proposed name they had after "The First Luboš Motl Memorial Russian Bank".)

Various types of less explicit support for Jobbik, a far right party in Hungary, and a pro-Russian party in Latvia, and for FPÖ in Austria (which attended a summit in Moscow) is being mentioned, along with some vague comments involving AfD, the Alliance for Germany (a moderate anti-eurozone party in Germany).